As they return to their chambers this month, state legislators across the Chesapeake watershed face some of the same Bay-centric environmental issues they've seen before.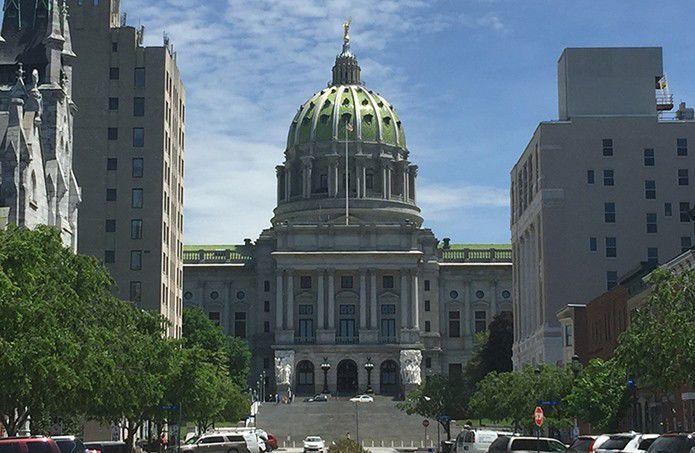 In Maryland, they'll debate what more, if anything, should be done to conserve the state's forestland from development and whether air pollution from chicken houses deserves a closer look. In Virginia, lawmakers will revisit what should be done with vast quantities of potentially toxic coal ash now stored in unlined pits at power plants. And in Pennsylvania, a proposal to regulate lawn fertilizer use to keep it from fouling local streams and the Bay is likely to rear its head again.
Legislators in all three jurisdictions will also tackle the annual challenge of scraping together the funds needed to meet their Chesapeake restoration obligations — made even tougher this year, as support from Washington, DC, for the federal-state cleanup could face potentially significant cuts.
Adding to the mix, politics will play a bigger role than usual in how these and other issues play out. State legislative elections loom in Maryland and Pennsylvania, and their governors — Republican and Democrat, respectively — are seeking second terms. In Virginia, the newly elected Gov. Ralph Northam, a Democrat, takes office with a legislature more evenly balanced between the parties than it's been in ages, which could change how debates play out.
MARYLAND
Forest Conservation: Lawmakers in Annapolis are being pressed by environmental groups to take another look at tightening the state's 27-year-old forest conservation law.
Since the 1960s, Maryland has lost more than 450,000 acres of forest, and before 2008 it was losing up to 8,600 acres each year, according to a November report by the state Department of Legislative Services.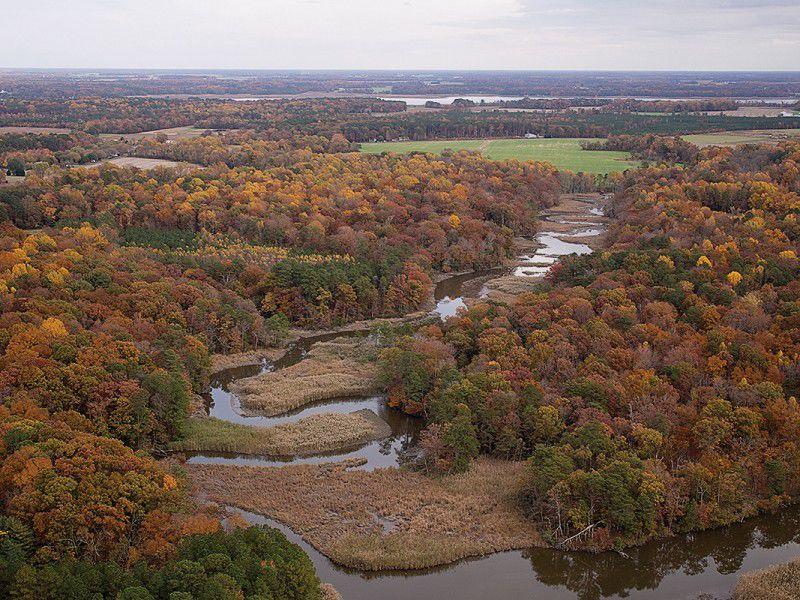 As originally passed in 1991, the Forest Conservation Act regulates the removal of large numbers of trees for development and requires either that new ones be planted elsewhere or that the developer pay into a local government fund for later plantings.
In March, using highly detailed land cover data from 2013, the nonprofit Chesapeake Conservancy estimated that Maryland had nearly 2.5 million acres of forestland, covering almost 40 percent of the state's land.
But based on data reported by Maryland counties, activists said, the state experienced a net loss of 14,500 acres through the Forest Conservation Act from 2009 through 2016. And they contend that the 1991 law has been particularly ineffective at saving the largest and most ecologically valuable woodlands. 
A study published last year found that while tree cover has increased in residential subdivisions in suburban Baltimore County since the forest conservation law passed, the most heavily forested tracts in the county continued to be carved up.
"When there's intact forest ecology, that's basically the most important kind of forest, and that's the forest the act is doing the least to benefit," said Elaine Lutz, a staff attorney with the Chesapeake Bay Foundation.
Last year, advocates pushed a bill that would have required one-for-one replacement of every acre of woodlands mowed down for development. But it ran into fierce opposition from local officials and real estate interests, and failed to get out of committee. This year, green groups are crafting a more targeted bill that would tighten protections just on those woodland tracts deemed most ecologically important.
Lutz said the current law is "wishy-washy" on defining what types of forestland are most important to preserve and what kind of protection they should get. She and other activists want to see greater emphasis in the law on keeping those tracts untouched, rather than letting them be cut down in favor of trees being planted elsewhere.
"An existing mature forest is a lot more ecologically valuable than saplings in the ground," she pointed out. Forests in the Bay's watershed soak up nutrients in the air and in runoff from rainfall, and the Bay states have agreed that it's critical to the restoration effort to maintain and expand forestlands.
Local government officials remain wary of tightening the law, but say they'd like to have more flexibility in where trees must be replanted and how they can spend funds paid by developers in lieu of replanting removed trees. But real estate interests argue the law is working and does not need a major overhaul.
"The Forest Conservation Act was never meant to be a no-net-loss policy," said Lori Graf, chief executive officer of the Maryland Building Industry Association. The law is just one of several laws and programs aimed at halting the loss of the state's forestland, she said, and recent data indicate the goal of maintaining the state's overall forest acreage is being met.
While minor tweaks might be warranted to provide more flexibility for replanting, Graf concluded, "We feel like there are better ways to save the Bay."
Renewable Energy: Last year, the legislature's Democratic majority overrode Republican Gov. Larry Hogan's veto of the Clean Energy Jobs Act, which increased Maryland's renewable energy goal to 25 percent by 2020. This year, advocates hope to ratchet up the goal even more, with competing bills that would require 50 percent renewables by 2030, or even 100 percent by 2035. "It's ambitious, but we think, especially given the federal climate right now, that the states really have to step up," said Karla Raettig, executive director of the Maryland League of Conservation Voters.
Environmentalists also want to stop treating "dirty" generators of energy, such as those that burn municipal waste, as "clean" energy under the state's law.
Rural Air Quality: Another returnee is the Community Healthy Air Act, a bill that would study whether rural Marylanders' health is threatened by air emissions from the large-scale poultry growing operations concentrated on the Eastern Shore. Chicken waste emits ammonia, which is currently unregulated, and it adds nitrogen pollution in the Bay when rainfall washes it from the air. The bill would require the Maryland Department of the Environment to collect and report data on chicken house emissions. The poultry industry successfully opposed the bill last year, arguing it should be left to the U.S. Environmental Protection Agency, which has been studying it without action for more than a dozen years.
VIRGINIA
Environmental groups focused on Bay priorities have an uncharted political landscape to navigate in Virginia's general assembly this session. Democratic victories in the November election chipped away at the House of Delegates' once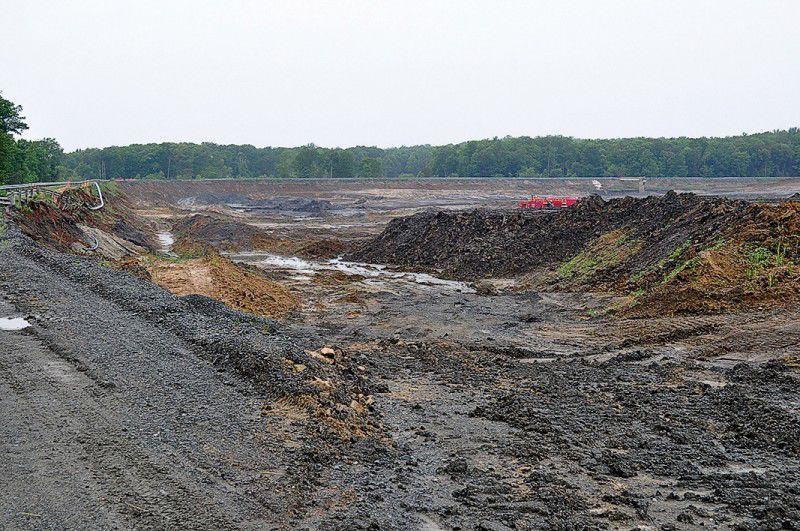 invulnerable Republican majority and — following the surprising outcome of a late-December recount — left the balance of power in that chamber evenly split between the two parties, or nearly so.
"With the recent elections, lots of things changed," said Pat Calvert, a policy and campaigns manager for the Virginia Conservation Network, which represents the conservation interests of 120 partner organizations.
Budget: Near the top of environmentalists' wish lists this year is funding to help the state meet its water quality goals. Outgoing Gov. Terry McAuliffe included in his proposed budget released in December $42.5 million over two years to help farmers implement agricultural best management practices. That falls short of the $62 million investment Bay groups would like to see the state make to help farmers implement conservation practices. Advocates expect a bill to be presented that would help stabilize future funding for these practices after a legislative committee's yearlong study of the issue.
"We really need to focus on ensuring that cleaning up polluting farms and getting them to the level of our best operating farms is a priority," Calvert said.
McAuliffe also left out funding for a second straight year for the state's Stormwater Local Assistance Fund, which helps localities fund projects to reduce polluted stormwater runoff. Environmental groups are asking legislators to add $50 million for those programs into future versions of the budget.
Sewer Overflows: The city of Alexandria is seeking state funding to help pay for costly wastewater system upgrades to curtail overflows of raw sewage whenever it rains — an effort the legislature declared last year was not moving quickly enough. McAuliffe's proposed budget includes $20 million for the Northern Virginia city.
Coal Ash: The permanent disposal of coal ash is likely to be the subject of another bill this session, which convenes Jan. 10. To comply with a 2017 bill, Dominion Energy presented an 800-page report in December defending its plans for keeping the ash, a byproduct of burning coal for power, in covered pits at four of the company's power plants near Chesapeake Bay tributaries. Sen. Scott Surovell (D-Fairfax) said he'll present a bill that would encourage the company to consider excavating or recycling the coal ash into concrete and other products, as North Carolina legislators have required.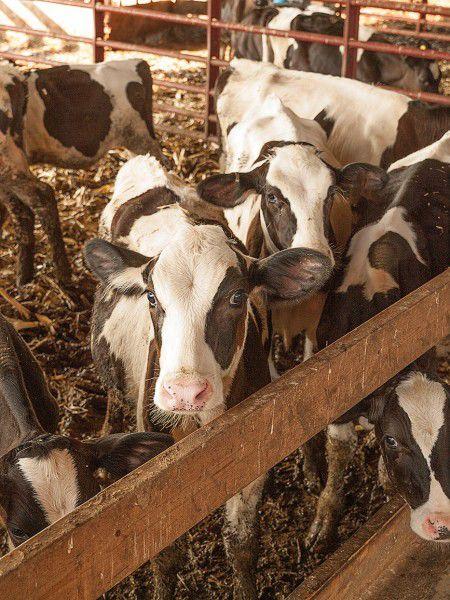 PENNSYLVANIA
Funding bills loom as the commonwealth's year-round legislature reconvenes in January, but there's also a measure to regulate lawn fertilizer that would bring the state in line with others in the Bay watershed.
Bay Cleanup:  The Senate was expected to vote on the Clean Water Procurement bill on Jan. 2, the lawmakers' first day back. The bill would establish a $50 million a year fund with contributions from the state's many municipalities, which are required to reduce polluted runoff from their streets and parking lots. Instead of investing in costly taxpayer-funded stormwater remediation projects, proponents say that municipalities can meet their nutrient reduction obligations in a more cost-efficient way by paying to help farmers deal with their animal manure, an even larger source of nutrient pollution. In return, the local governments would be absolved from their mandates, according to the bill. The financing would be awarded to private industry to could build large manure-processing systems.
Municipal associations and some environmental groups are opposed to the bill, partially because it was written and promoted heavily by Bion Environmental Technologies, whose subsidiary BionPA1 is in default of a $7.8 million state loan on a pilot manure-to-energy project. Harrisburg has seen several iterations of the bill pitched in the last four years. The measure has yet to be addressed in the House.
Fertilizer: Lawmakers will be asked again to approve a bill requiring lawn care and landscaping companies in Pennsylvania to train and certify employees before they can apply fertilizer to turf grass. The bill, introduced by Sen. Richard Alloway (R-Adams), also limits application rates to reduce the likelihood of fertilizer washing off and polluting nearby streams and the Bay with unused nutrients for grass. The bill is a priority of the interstate Chesapeake Bay Commission, which has succeeded in getting similar legislation passed in Maryland and Virginia.
Water Fee: A study report is expected on a bill that's been stalled in a House committee since last May, which would raise about $250 million a year for water-related programs. The bill, introduced by Rep. Michael Sturla (D-Lancaster), one of five Pennsylvania lawmakers on the Bay Commission, would levy a 0.01 cent per gallon fee on commercial and industrial water withdrawals of more than 10,000 gallons.